A thermos comes in handy not only when you want to enjoy a extra cup of coffee or tea, after some hours or a nice, cold beverage in hot weather but also to take lunch with you and be able to serve it at a decent temperature. If you like to prepare your meals and enjoy healthy, home-cooked food wherever you want ( office, field trips, etc) check out this post for the Best Food Thermos models you can find these days.
This eco-friendly, sleek, stainless steel thermos food jar ranks high when it comes to looks and efficiency! It is super easy to clean and the 16-ounce capacity is perfect for lunches or that extra cup of coffee you wish to take to work!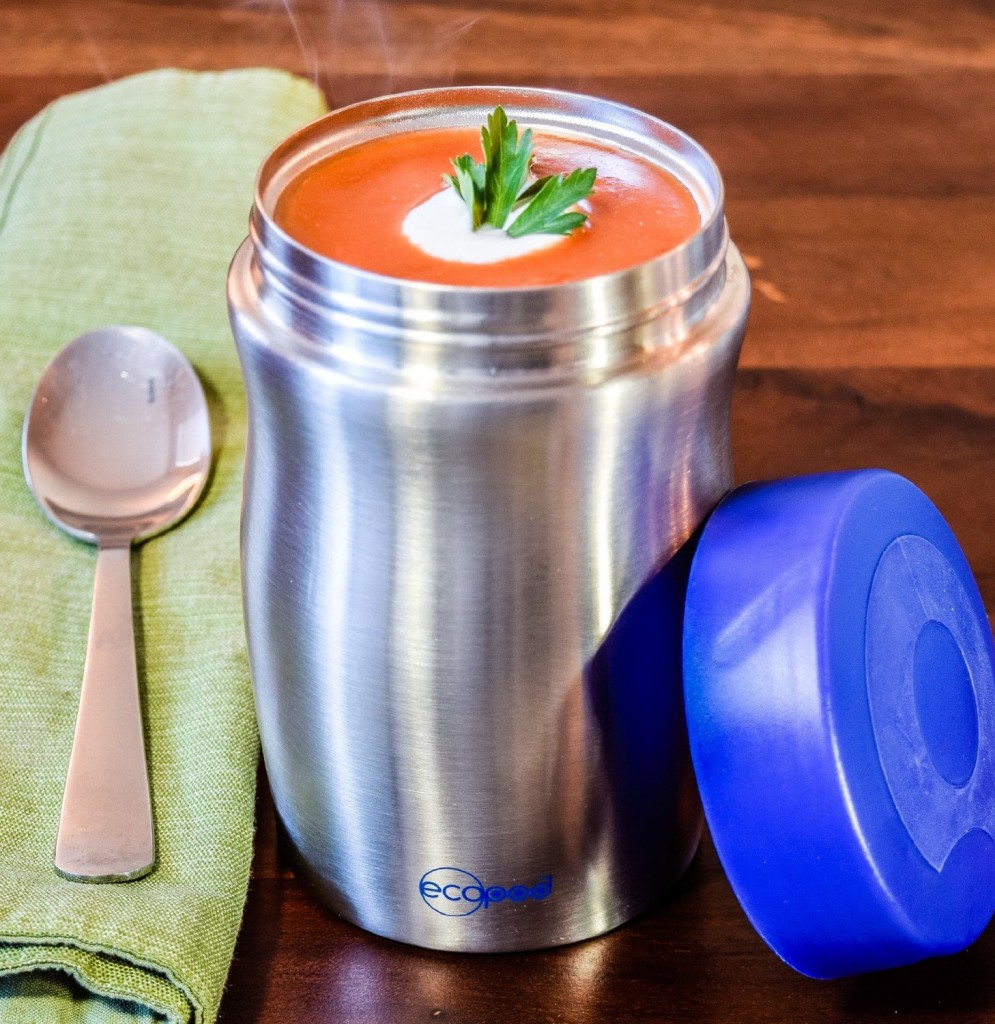 Features
Keep breakfast, lunch and snacks HOT for up to 5 hours or COLD for up to 10 hours
Leak-proof, eco-friendly: BPA free, contains no phthalates, and boasts a durable premium grade 18/8 stainless steel body.
Wide mouth: easy to fill, easy to eat from and easy to clean. Hand wash only. Do not microwave.
16oz (500ml) capacity makes this insulated thermos food jar large enough to hold a hearty serving for children or adults.
Lifetime Warranty: Ecopod is an ultra-durable mobile food thermos for adults and kids. If it breaks, we'll replace it.
The Mr. Bento Stainless Lunch Jar represents exaclty what a best food thermos should be. It comes with four microwaveable inner bowls, a forked spoon with cover and an easy-carry bag. The outer container is made of durable stainless steel and has vacuum insulation that ensures excellent heat retention. Pack lunch simple and clean and enjoy a nice meal where a microwave or a refrigerator may not be available.
Heat retention after 6 hours: 153°F (67°C) based on water at a starting temperature of 203°F (95°C) at a room temperature of 68°F (20°C)
Cold retention after 6 hours: 50°F (10°C) based on water at a starting temperature of 40°F (4°C) at a room temperature of 68°F (20°C)
BPA free
If you prefer a sleek and stylish look, the Thermos Stainless King Food Jar is the best option. It keeps your favorite food ready to serve whenever you want. This 16-ounce food jar has a screw-type stainless steel lid that's leak proof for mess-free traveling.
Unbreakable stainless steel interior and exterior
Extra wide mouth is easy to fill, eat from, and clean
Cool to touch with hot liquids, sweat-proof with cold
Dishwasher safe
Light, compact and portable
Includes 1 x stainless steel foldable spoon
Capacity: 16 Oz
BPA free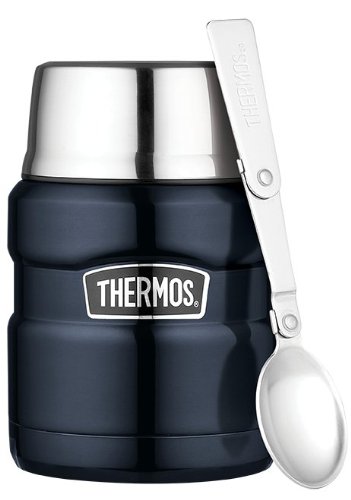 Looking for a medium sized, convenient, efficient way to keep foods hot or cold longer when transporting to places without microwaves or refrigerators? The Zojirushi Classic Bento Vacuum Lunch Jar is one of the best food thermos models meeting these requirements. Made of stainless steel with efficient vacuum insulation it is durable and fit for daily use.
The package consists of 3 lidded inner containers; offers ample storage for food; includes a forked spoon and a convenient carrying bag.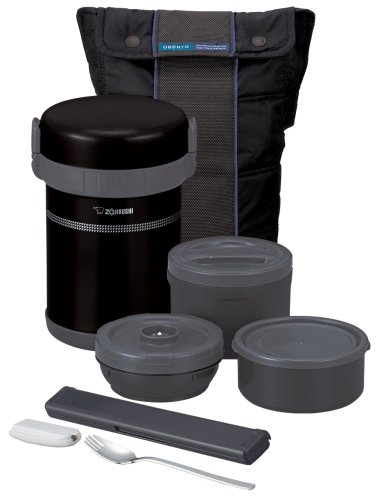 Thermos is a big name in the insulated, vacuum containers. The Foogo line has an elegant and compact design. This double wall vacuum insulated food jar keeps contents cold and fresh for seven hours and warm for five hours.
Wide opening for easy cleaning
Made from bisphenol-A free (BPA-Free) materials
Rubber grip, non-slip, scratch resistant base
Cool to the touch with warm foods, sweat-proof with cold
Light, compact and portable
10 ounce capacity
6 colors available, to help customize your experience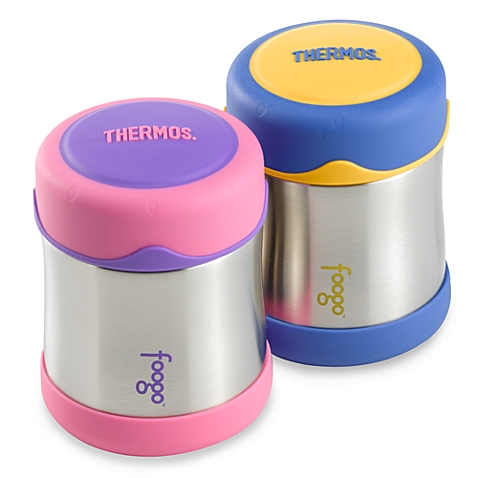 If you are looking for a sturdy, convenient shaped, decent capacity food container to help you enjoy a warm, healthy lunch without need to heat the food, LunchBots has a great solution for you. This 16 ounce, stainless steel insulated food jar keeps your meals ready to serve up to 4-5 hours.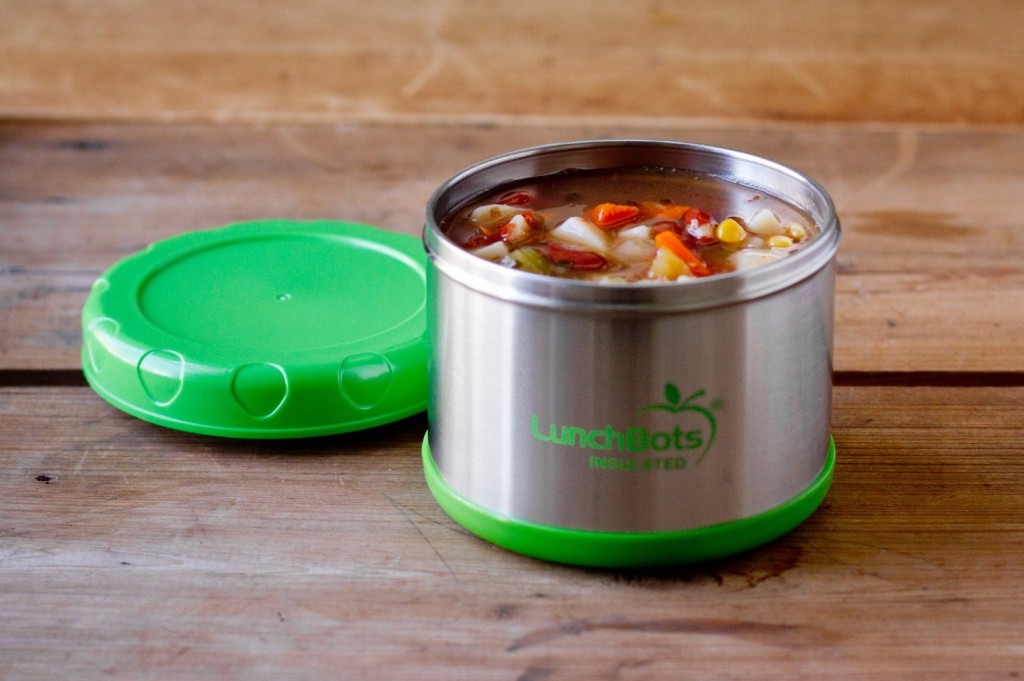 Features
Insulated and leak proof, keeps food hot or cold while on the go.
Preheat and fill with hot food to keep your meal warm for 4 to 5 hours.
Highest quality 18/8 stainless steel; no plastic comes in contact with your food. BPA-free.
Wide, natural bowl shape is ideal for enjoying your meals.
16-ounce capacity.
Hand wash only. Not for use in the microwave. Do not over tighten the lid.
Colors available: blue, pink, purple and green.
Enjoy hot food, ready to eat wherever you are. Stanley has established a trustworthy reputation among hikers, nature lovers and anyone that has to spend more time outdoors! This particular model comes in handy for those passionate about survival trips, when they prefer to cook their own meal without much of a fuss: the base of the thermos comes off to make a useful pot where you can cook canned goods, stew, beans etc and the top doubles as a serving container.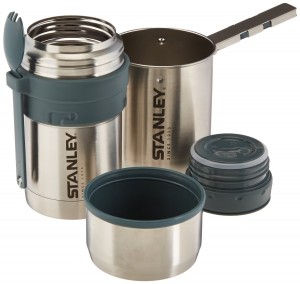 Features
Vacuum insulated food jar
Capacity: 20 ounce
18/8 stainless steel won't rust
Integrated spark
Nests to save space
Cooks a jar's worth of food
Enjoy your food, hot or cold for longer time: thanks to the Thermos vacuum insulation technology maximum temperature retention is secured. This is a must-have item for tailgating, road trips, and keeping canned beverages cold longer than ever before. It fits most automotive cup holders.
The model is made of durable stainless steel interior and exterior
Compared to a bare can it keeps your drink ice cold, 10 times longer
Sweat-proof designed wont leave water rings on furniture
Keeps one 12 oz can cold for up to 3 hours